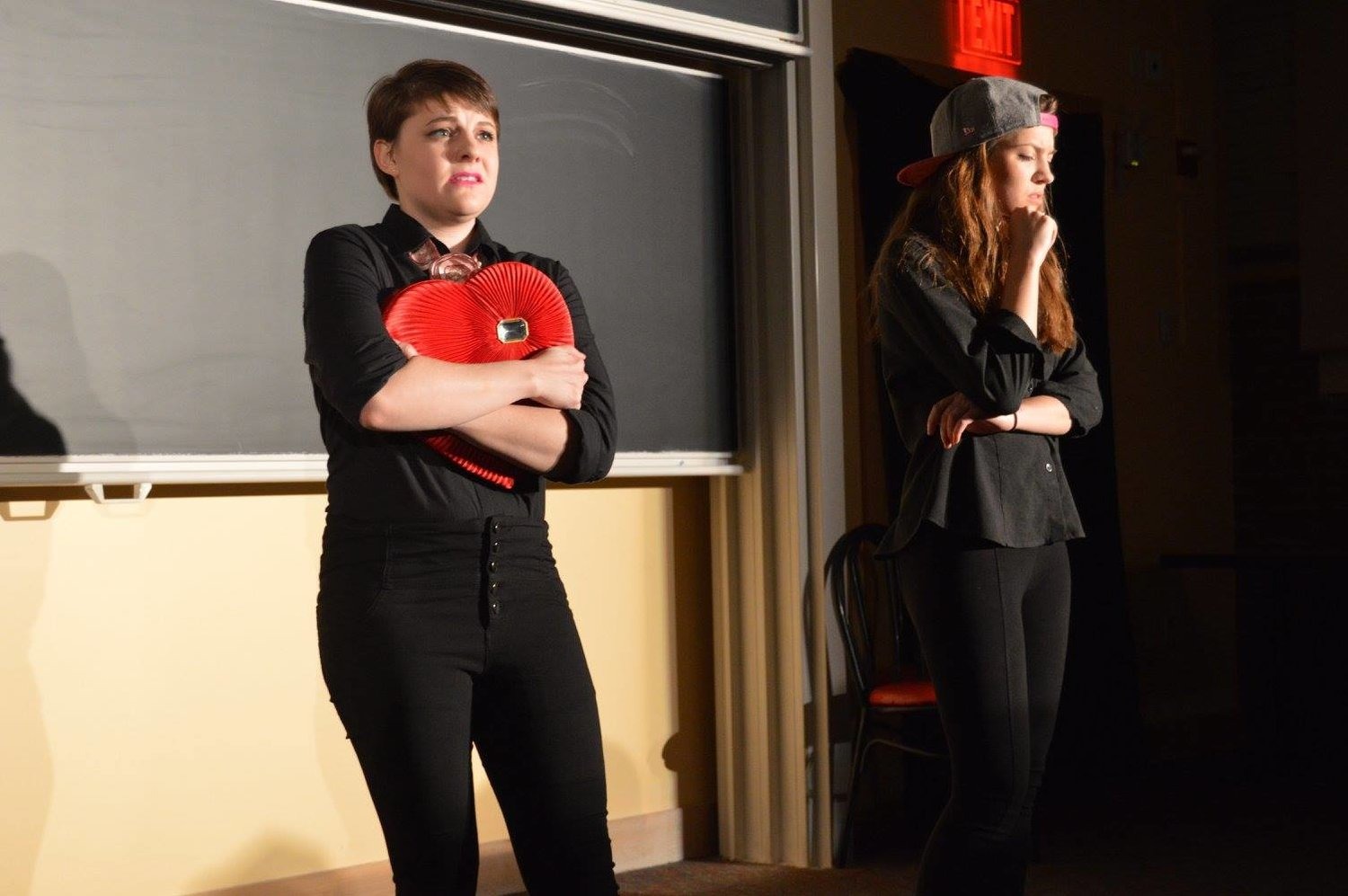 Love Bites

April 1-2, 2016
Co-Director, Head Writer
"Sometimes we look for love in all the wrong places" was the mantra of this sketch comedy show. Featuring two musical bits, this show explored romance from different perspectives, from young children in the schoolyard, to married couples in therapy, and a new Tinder/Uber hybrid app.
Also featured - some good, old fashioned wordplay.
Sketches Contributed by Chris Compendio:
Phone Sex: This is some of the wordplay we mentioned.
Tree Protester: Generally, the activists tie themselves to the tree, but rarely does it work the other way around.
Penis Game: A fun game, but not meant to be played everywhere.
Dating Video: A lost 80's dating video is unearthed for our innocent 21st-century eyes. (filmed and co-directed video)
Quotation Therapy: We all have friends who quote things too often, but hopefully not a spouse who does the same.
Glory Hole Confession: A man seeking a good time in a bathroom ends up seeking salvation.
Last Words: A tense, climactic confrontation in an action movie turns a bit awkward.
Sexy Fire Alarm: The polite voice guiding people out of a burning building may be too polite.